<TTS> German Shepherds

P.O Box 356

Roscommon, Michigan 48653

Phone:(989) 275-6003

Cell: (989) 390-1271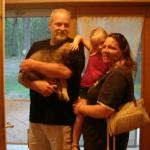 Hi Wendy, THANK YOU for Jetta we love our girl.  She is a great part of our family everyone who see's her thinks she is beautiful and asks us where we got her.  We tell them when looking for a Great German Shepherd TTS is the place to go that you care about your dogs and puppies.  You blew us away with all the phone calls you made to check on Jetta to see how she was doing and see if we had any questions.  You CALLED US that was great other breeders we've dealt with never did that and could have cared less.  

Brenda Z, Michigan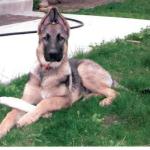 "JETTA"

Kitty x Jerry Lee Litter

Brendy Z.

Michigan

"ABBEY"

Kitty x Jerry Lee Litter

Robin, Michigan

"BUCK"

Kitty x Jerry Lee Litter

Sable Male

Jessica, Michigan

"THOR"

Kitty x Jerry Lee

Sable Male

Brown Family, Michigan

"LIZZY"

Kitty x Jerry Lee Litter

Sable Female

Beaver Island, Michigan