Welcome To Our Web Site ! 

 Please feel free to look around our site and see our dogs and our 
past litter's 
to see what we are producing here at <TTS>.  We have been breeding German Shepherds just over 12 years now and we are proud of what we have produced.  We are located in Northern Michigan, we are just south of where US-127 and I-75 come together. We are 6 miles from beautiful Higgins Lake the fifth most beautiful inland lake in the United States.  We are just over 2 miles away from a town called Roscommon, and we are within walking distance to 1000's of acres of state land.  We are truly blessed with the location of which we live.
We breed German Shepherds to the AKC and SV standards.  I am 45 years old and have had German Shepherds through out that time.  My family has had them since WWII when "ELF" my father's service dog came home with him from Germany.  To learn more about us please go to our 
about
 page and see why and how we started breeding.  Check out our 
update 
page to see what is new with us here at <TTS> and new puppy pic's from our customer's.
We here at <TTS> believe that every child should be blessed to have a German Shepherd as a friend, guardian and protector.  Truly blessed are the children loved by a German Shepherd.  Check out our 
kids/puppies
page to see our puppies/dogs with their children we are very proud of our dogs. 
Whether you purchase a German Shepherd from us or not we wish you good luck in your search and we wish you many years of enjoyment with your German Shepherd.

<TTS> To The Standard German Shepherds

P.O Box 356

Roscommon, Michigan 48653

 If you are looking for a knowledgable, honest and intergrity driven breeder for German Shepherd puppies- then you found the right one with TTS German Shepherds in Michigan......."







N. Snyder, Battle Creek, Michgian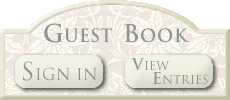 "SCOUT" is a puppy out of "Mia" and "Jerry Lee" Litter

AKC OFA GERMAN SHEPHERD PUPPIES FOR SALE GERMAN SHEPHERD PUPPIES FOR SALE GERMAN SHEPHERD PUPPIES FOR SALE NORTHERN MICHIGAN GERMAN SHEPHERD PUPPIES FOR SALE MICHIGAN  GERMAN SHEPHERD TRAINED PUPPIES FOR SALE IN MICHIGAN TRAINED GERMAN PUPPIES IN NORTHER MICHIGAN GERMAN SHEPHERD ADULTS FOR SALE GERMAN SHEPHERD TRAINED ADULTS FOR SALE PUPPY TRAINING PUPPY TRAINING IN NORTHERN MICHIGAN PUPPY TRAINING IN MICHIGAN GERMAN SHEPHERD BREEDER WARRANTY GERMAN SHEPHERD PUPPIES WITH WARRANTY GERMAN SHEPHERD PUPPIES WITH LIFETIME WARRANTY GERMAN SHEPHERD BLACK TAN SADDLE BACK GERMAN SHEPHERD PUPPIES BLACK AND RED SADDLE BACKS GERMAN SHEPHERD BLANKET BACKS GERMAN SHEPHERD SABLES GERMAN SHEPHERD PUPPIES TEMPERAMENT GERAN SHEPHERD PUPPIES DRIVE  GERMAN SHEPHERD PUPPIES FOR FAMILIES GERMAN SHEPHERD PUPPIES FOR BABY BOOMERS ARE GERMAN SHEPHERDS GOOD WITH CHILDREN TOP BREEDER OF GERMAN SHEPHERDS GERMAN SHEPHERD PUPPIES SHIPPED NATIONALLY GERMAN SHEPHERD PUPPIES SHIPPED INTERNATIONALLY GERMAN SHEPHERD BREEDER THAT DOES SHIP PUPPIES GERMAN SHEPHERD BREEDER WITH REFERENCES GERMAN SHEPHERD BREEDER WITH HIGH INTELLIGENCE PUPPIES AKC OFA GERMAN SHEPHERD STUD SERVICE GERMAN SHEPHERD STUD SERVICE AVAILABLE REPUTABLE GERMAN SHEPHERD BREEDER GERMAN SHEPHERD BREEDER OF QUALITY PUPPIES  GERMAN SHEPHER LONG COAT PUPPIES GERMAN SHEPHERD BREEDER OF LONG COAT PUPPIES PUPPY TRAINING TRAINER GERMAN SHEPHERD PUPPIES GERMAN SHEPHERD FAMILY COMPANION BREEDER GERMAN SHEPHERD FAMILY COMPANION GERMAN SHEPHERD OVERSIZED PUPPY BREEDER OVER SIZED GERMAN SHEPHERD PUPPIES LARGE GERMAN SHEPHERD PUPPIES MEDIUM SIZED GERMAN SHEPHERD PUPPIES GERMAN SHEPHERD BREED OF GERMAN SHEPHERD STANDARD AKC BREEDER OF GERMAN SHEPHERD PUPPIES AKC OFA GERMAN SHEPHERD PUPPIES AKC BREEDER OF GERMAN SHEPHERD PUPPIES